Youth �Trick or Eat� Event
October 30, 2014 @ 10:41 PM by: Jennifer Frank

Posted in
Celebrations
|
Leave a Comment
|
Back to Main Blog Page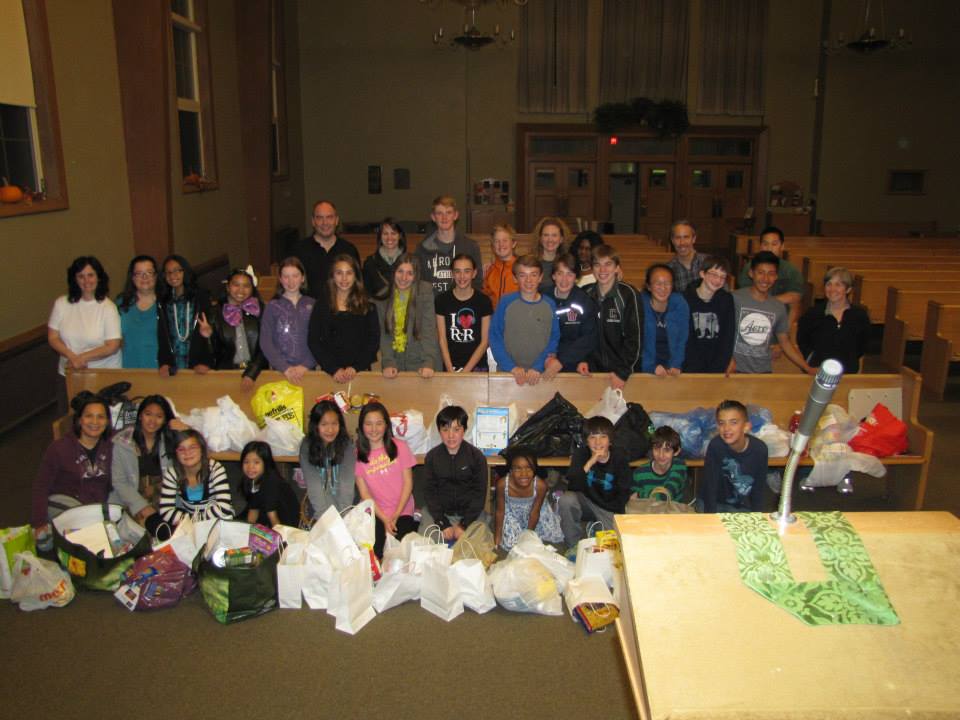 This past Saturday Blythood held its fourth annual "Trick or Eat" night. On the Saturday before Hallowe'en, our youth go door to door in the neighbourhood in their Hallowe'en outfits collecting non-perishable food items for the North York Daily Harvest Food Bank. This year we were pleased to have Glenview Presbyterian and Eglinton St George United join us. Glenview collected food from the streets around their church, then met up with us at Blythwood afterward to share some snacks and to get to know one another.
All in all it was a great night! We were able to invite our neighbours to join us in helping those in need, have fun and enjoy some great snacks and hot chocolate afterwards! While we collected over 600 lbs of food, the success of the night wasn't measure in how much food we collected.The success was in how we were able to show God's love, and what we learned about God in the
process.
We look forward to doing the same next year with our friends from Glenview and ESG!
Blessings
Pastor David
---

0 comments
Thank You, Your comment has been submitted and we will review it for possible posting under this blog post
Sorry, there was an error. Please try again later.