Camp Kwasind's Work Weekend
May 8, 2015 @ 10:34 AM by:

Posted in
From Within the Pews
|
Leave a Comment
|
Back to Main Blog Page
Every year the start of May marks the start of people leaving the city on weekends and heading north to cottage country. The first few weekends of May are spent opening up the cottage for the first time since the fall. Time is spent cleaning out the dirt and dust that has just magically appeared from when you were last there because even though you know you left it clean it never stays that way. You may also have to do some (hopefully) minor repairs from damage done by the harsh winter months.
The first weekend of May also marks work weekend at Camp Kwasind for many people. This year there was close to 70 of us that traveled up on the Friday night arriving at all hours (I believe the last group to arrive that night was close to Midnight), so that they could be ready to start the long process of opening up the camp for the summer, first thing Saturday morning. Not only was everyone blessed with nice weather and conditions to drive up to camp in, we were blessed on Saturday for working in.
After a beautiful breakfast by Chef Bruce Duff (for those who have never had his cooking, you are missing out) and the team of volunteers helping him, we broke up into teams to work around camp. Some jobs done around camp included:
Checking each cabin, making sure that everything worked and that it had everything needed for the summer
Getting the campfire area ready again for the summer use
Cleaning up and out areas like the office, the maintenance shop, the kitchen and other main areas that are heavily used around camp
Raking up leaves (those with a cottage or who have ever worked at a camp, will tell you it is a never ending job)
Some people worked on cleaning up trees that had got damaged by the snow over the winter.
Painting around camp (it is a never ending job)
Small repairs around camp
Getting the dock back in to the water and repaired (I personally thank the brave souls who did this, the water was COLD!)
By the time dinner rolled around, so much had been accomplished. We spent the evening hanging out and getting to catch up with people we haven't seen in a long time and getting to know new friends. On Sunday, many entered the dinning hall for breakfast and were greeted with the announcement that one of the couples who were on staff last summer and up working for the weekend, had got engaged. Having personally witnessed the sunrise proposal, I can say it was beautiful and touching to see the loved shared by the couple. Congratulations again to Adrian Karasmanis and Sara Manuel, best wishes for the future. After breakfast we enjoyed a wonderful message from Rodney Vis, who is the Managing Director at Kwasind. Before we finished some odds and ends around camp, including packed up before heading out and home.
I would like to thank everyone who came up over the weekend and worked so hard at getting the camp ready for the summer. I would like to also thank those that had us all in their prayers over the weekend. It was a wonderful weekend, filled with hard work, fun, friendship and love.
Blessings,
Alicia Petley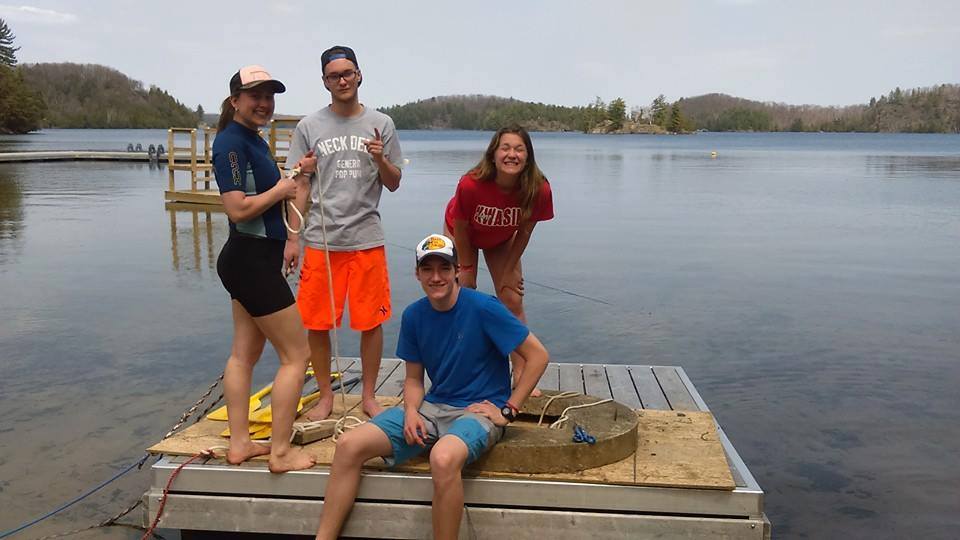 ---

0 comments
Thank You, Your comment has been submitted and we will review it for possible posting under this blog post
Sorry, there was an error. Please try again later.