Fellowship Groups
We currently have four Fellowship Groups meeting on a variety of days during the week.
The groups are designed to help deepen friendships as we study God's word. The meetings are h
eld online via Zoom or by teleconference
Wednesdays at 10:45 am




Thursdays at 6:30 pm with Dinner



Everyone Welcome!
If you want some additional information about these groups or the current topics
Contact the office at 416-487-4571.
The Connection
The Connection is a dynamic and dedicated group of women from all backgrounds and ages,
that meet
to share
in Christian fellowship, ministry awareness, and the support of women.
Affiliated with the Baptist Women of Ontario and Quebec (BWOQ), The Connection shares
updates on women's ministries at home and overseas, giving support to these programs.
Throughout the year The Connection reaches out to those in need including the church's homebound
and Toronto's inner-city single mothers. Guest speakers are invited to share
their stories of missionary work, and each
March the group participates in the Ecumenical
Women's World Day of Prayer.
Meetings are held on the second Tuesday of each month from
September to June at 11:30 am via Zoom.
The Connection welcomes women to get connected, learn about ministry programs throughout
the world, reach out to those in need, and make new friends.
For more information please contact the church office.
The Worship Team
If you are interested in participating in the preparation of our weekly online services please contact the pastors, the office,
or
our Director of Music

adolfodesantis@hotmail.com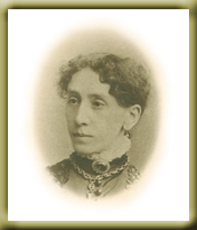 Mrs. George Clarke


Started a Sunday School
February 14, 1887
the first step towards the foundation
of this church.