In Jesus' Name
August 14, 2015 @ 11:58 AM by: Jennifer Frank

Posted in
Celebrations
|
Back to Main Blog Page
Written by Pastor Abby Davidson
"Whoever welcomes one such child in my name, welcomes me..." Mark 9:37a
Blythwood Road Baptist Church (BRBC) ran a day camp for kids aged 5-13 this past July. With close to 80 kids in attendance each week and youth teams coming from Tennessee, Chicago, and Oklahoma to help run the camp, it was memorable for everyone involved.
The camp is run in Lawrence Heights, an area of Toronto that has been identified as a priority neighbourhood. Many of the kids are from low-income families or have recently arrived in Canada. Some of the campers have been coming since the camp started four years ago while others attended for the first time.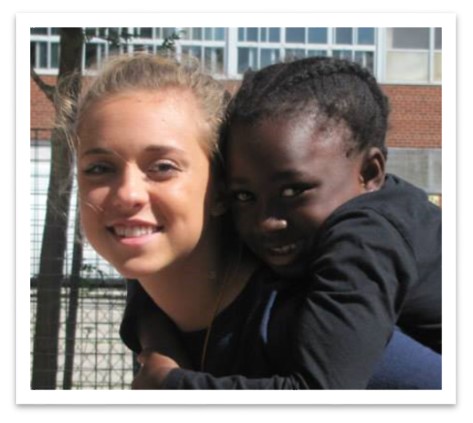 Walking through the door on the first morning, you hear a flurry of excited conversations in English, Spanish, Farsi and Tagalog. Many different backgrounds were represented and even though there was a language barrier for some, it didn't stop the kids from diving right in to Day Camp! Campers had the chance to participate in various sports, do arts and crafts, sing songs and hear Bible stories. Snacks and hot lunches for each day were graciously provided by members of the community. Over the course of the two weeks about 60 volunteers came through the camp. From cooking and cleaning to running soccer drills and scouring the neighbourhood for "kid-size" milk bottles, volunteers were more than ready to serve and put their faith into action.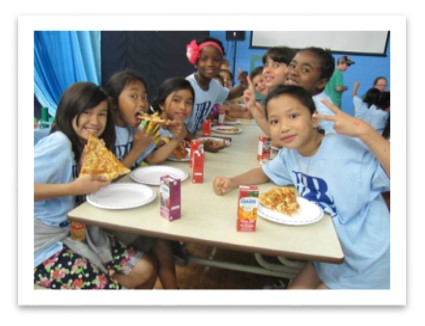 If you ask campers what they enjoy most about camp you will get a variety of answers; counselors, learning fun songs, making new friends, playing kickball and of course the pizza lunch on the last day. One thing is clear – the BRBC camp is a safe space for kids to learn, grow and just be kids. It's a chance for them to experience the love of Christ by hearing about his love, being served pizza, or being welcomed with a big hug.
Our hope for the children of Lawrence Heights is that they each come to know their value as a child of God. In a world where children can be overlooked, we want them to know that God's love extends to them and that they are precious in His sight. Also, we want their families to know that the Church is there to be a support and a resource for them. We are very excited that the camp has been growing steadily over the last four years. We trust that as we continue to welcome these children in Jesus' name, lives will change and hearts will turn toward the Saviour.
Pastor Abby Davidson