Umbrella Day
September 17, 2015 @ 10:46 AM by: Jennifer Frank

Posted in
Celebrations
|
Back to Main Blog Page
Written by Pastor Abby Davidson
For he will hide me in his shelter in the day of trouble; he will conceal me under the cover of his tent; he will set me high on a rock. ~Psalm 27:5
Pastor Davi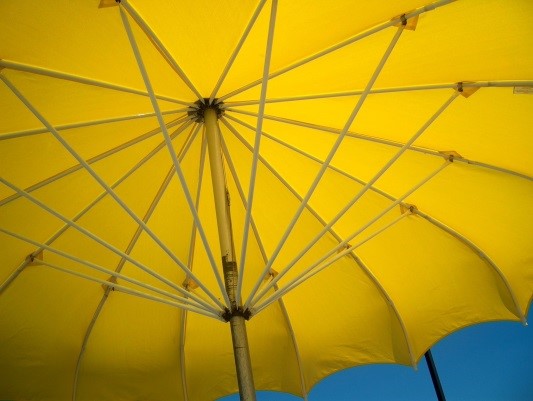 d and I had the chance to participate in Horizons for Youth Umbrella Day last week. Along with some other volunteers, we set up in a subway entrance and went to work selling umbrellas and accepting donations, giving people a chance to shelter themselves from the rain while also sheltering homeless youth.
Aside from selling Girl Guide cookies I haven't had any experience in sales. Some may contest that I have yet to have any experience in sales, because those cookies pretty much sell themselves. Regardless, umbrellas do need some salesmanship, and I'm encouraged that we were able to make sales despite the busy nature of the intersection of Yonge & Eglinton, culminating in a successful fundraiser for Horizons.
People's reactions were varied. Some stopped to ask questions, a few bought umbrellas (the rain was on our side that day), but most hurried by, not even wanting to make eye contact.
The commuters' reaction to our umbrella sale got me thinking about the youth at Horizons – the 16 to 24 year olds that somehow ended up without a home. How often do they get passed by? How often are they given a second glance? And where would they be without organizations like Horizons to offer them shelter and help them integrate back into the community?
Pastor David asked us in his sermon a couple of weeks ago "who is God asking us to welcome with open arms?". Horizons is welcoming homeless youth.