Doing Church at Camp
August 11, 2017 @ 12:54 PM by: Jennifer Frank

Posted in
Celebrations
|
Back to Main Blog Page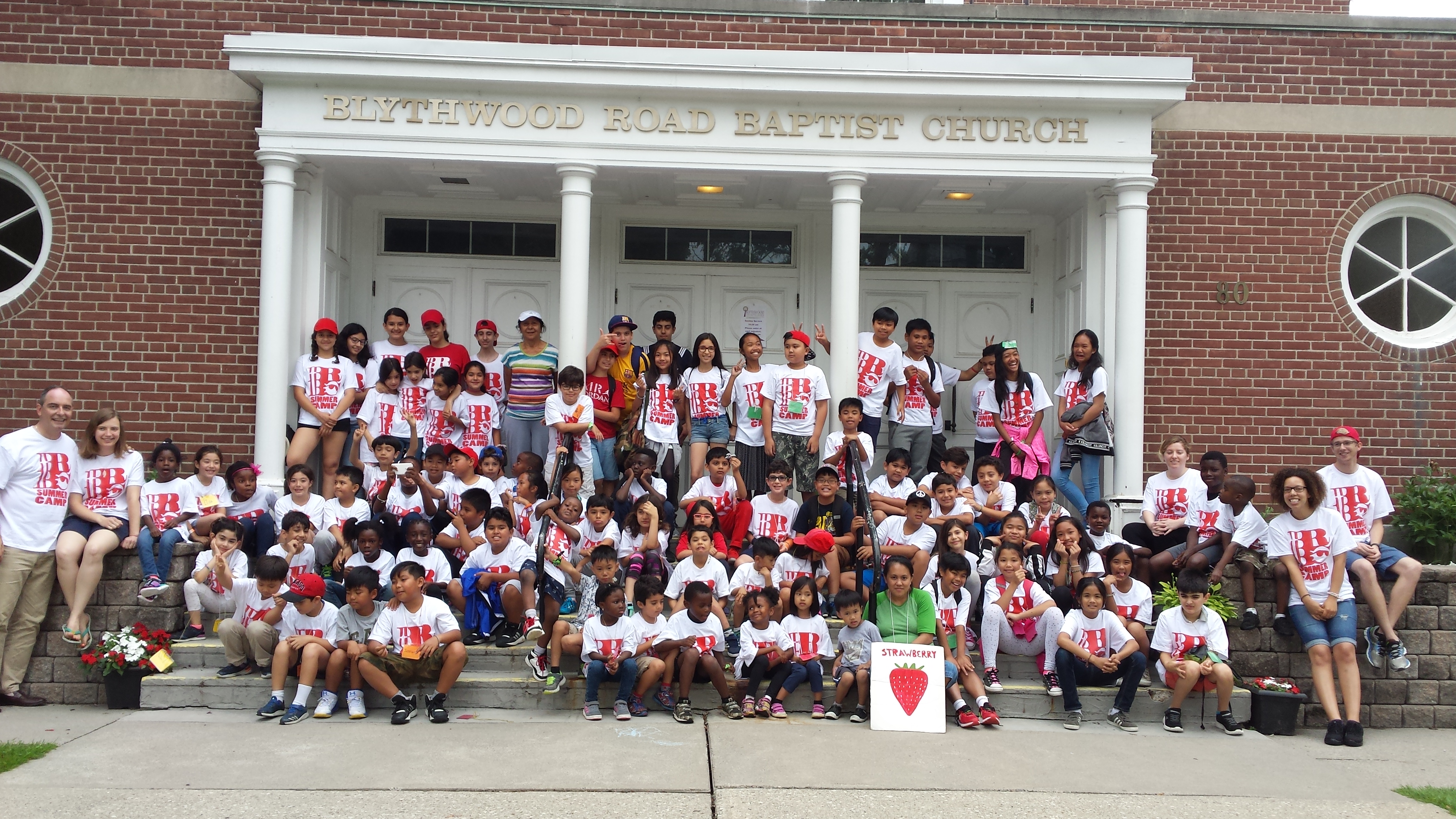 Written by Rev. Abby Davidson
So let's do it—full of belief, confident that we're presentable inside and out. Let's keep a firm grip on the promises that keep us going. He always keeps his word. Let's see how inventive we can be in encouraging love and helping out, not avoiding worshiping together as some do but spurring each other on, especially as we see the big Day approaching.
- Hebrews 10:22-25 MSG
Our two weeks of camp were full of crafts, bible stories, music, sports, and a lot of Freezies. Add eighty campers and fifty volunteers and you've got everything and everyone that makes up our BRBC day camp. It was great to see smiling faces returning for a second, third, fourth, fifth or even sixth year. Campers proudly donned their shirts from years past and were eager to get a new one for 2017. In addition to the returnees, we had some new campers this year. Some were younger siblings who, much to their joy (and their parents' joy) were finally old enough to attend. Others were new arrivals to Canada who had heard about our camp through a friend or community centre.
The only hiccup we had in our planning was the fact that, due to construction, the camp was held at church this year rather than at the school in Flemington Heights. Fortunately, the location change didn't keep anyone from having a great time. Blythwood was fully taken over by children as they worshipped in the sanctuary, played on the front lawn, learned bible stories upstairs and ate snacks and meals in the Friendship room.
With each activity, we watched as friendships formed and children who were shy and apprehensive the first day became quite at home. After a few days of watching the volunteers, one camper asked if we were a family. "In a way", was the reply that came back to him.
I discovered that although we were offering the same camp to everyone, coming in meant something different for each person. For one nine-year-old boy it was a place where he could share his fears, ask hard questions and be encouraged. For two sisters it was a place to have fun and relax before going to see their mother who is terminally ill and in the hospital. For those who were new to Canada, it was a place where they were guaranteed to find someone who spoke their language while they were learning how to speak English. For many of the kids, camp was a place where they could scream The Joy of the Lord is my Strength at the top of their lungs and know it was okay. Camp was a place where kids could be themselves, no matter what was going on in their lives, experience joy, and be loved.
For me, it was a gift to see so many children experience church in such a real way. It was more than the fact that they were in a church, it was that for two weeks, five days a week, they were doing church. Between campers and volunteers, there were people ranging from ages 4 to 74 eating together, playing together, creating together, worshipping together, and studying God's word together. It may have been a little messier and less structured than a Sunday service, but it was church in every sense of the word. God's grace was powerfully at work throughout the two weeks and as we said goodbye, we did so trusting that God's work will continue in each and every camper.