Good Bye to Another OOTC Season
March 31, 2015 @ 9:00 AM by:

Posted in
Out Of the Cold
|
Leave a Comment
|
Back to Main Blog Page
Our Out of the Cold program has now closed for the season.
I would like to say a big THANK YOU to all of our volunteers for the wonderful work you have done for the past five months. We could not run this program without you.
Some of you have prepared and cooked delicious meals, others have set up and cleaned tables, laid out mats, welcomed guests at the doors, and still others have organized and handed out much needed clothing to keep our guests warm. Then there are those who got up before dawn to come and cook breakfast. And those that did the dirty job of cleaning mats, sweeping floors, disinfecting bathrooms and generally making the church basement shine again.
To all of you, I wish a very special summer filled with sunshine, travel and fun.
Please spare a thought for our guests who now have to find other places to sleep and eat. Being homeless is a tough, dehumanizing life. So, if you see any of them on the streets, please take a moment to stop and chat. You have no idea how much it will mean to them.
God bless you all.
Dennis Bruce, co-chairman, Blythwood Out of the Cold program.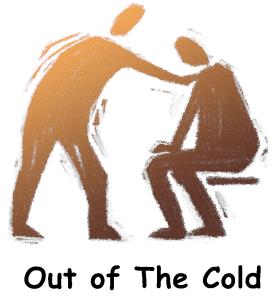 ---

0 comments
Thank You, Your comment has been submitted and we will review it for possible posting under this blog post
Sorry, there was an error. Please try again later.